Pistol Jeweling
Here you will find examples of the many
different accessories you can have jeweled on your pistol.
For example, on a 1911 we can jewel your barrel, trigger, hammer, slide stop, barrel bushing, thumb safety, barrel face, mag release, SLIDE... Wow! The possibilites are endless! Click on the image for MORE 1911 pics.
Check out the special we run on a 1911 Jeweling Package!
Have your Barrel, Trigger, and Hammer jeweled for just $60.00 + shipping!
Click Here for Price List
---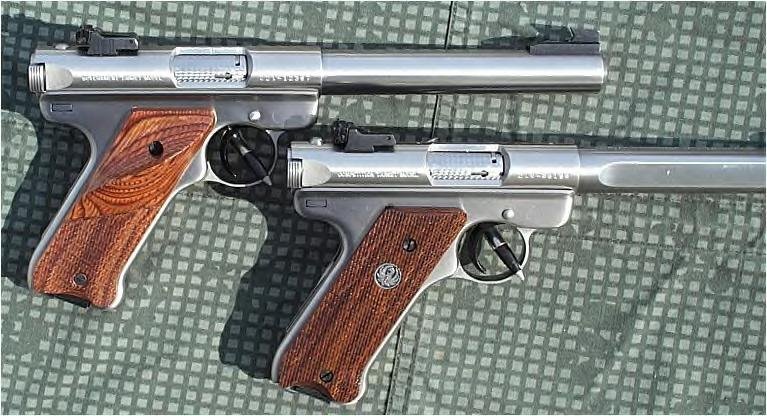 Ruger Mark II 22/45
On your Ruger Mark II, our in-house custom CNC machined fixtures allow us to jewel the entire bolt, to include the bolt ears, top and bottom -- with precision accuracy!
We jewel our Mark II bolts with a 50% tighter pattern (TWICE the jeweling per sq. inch) -- click on the image for more detailed pictures!
---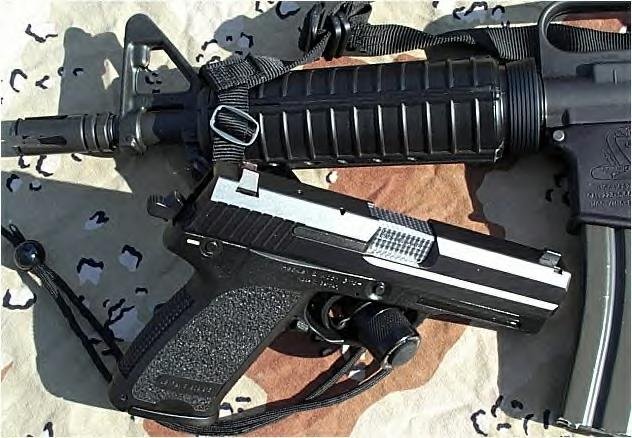 Heckler & Koch
"In a World Of Compromise... Some Don't," and neither should YOU! Click on the image for many MORE examples of H&K Jeweling.
---
Sig Sauer with jeweled barrel.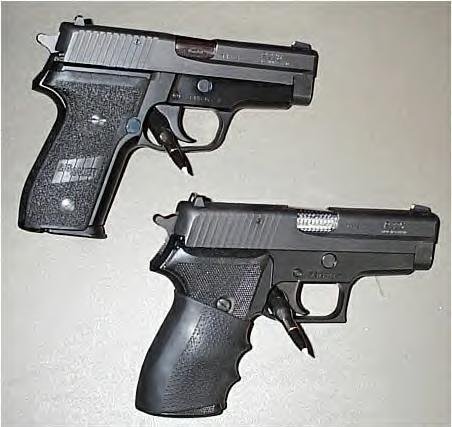 Click on the image for more pics, and to compare before jeweling and after!
Your barrel will look even better than pictured! Be assured, our jeweling is of the highest quality available, because we employ only the most dedicated craftsmen who take personal pride in every jeweled barrel, bolt, or accessory that leaves our hands.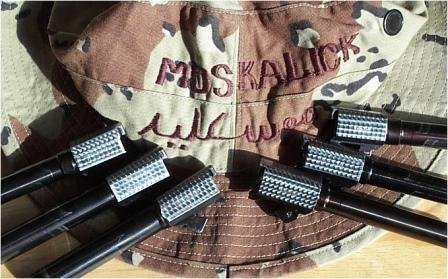 ---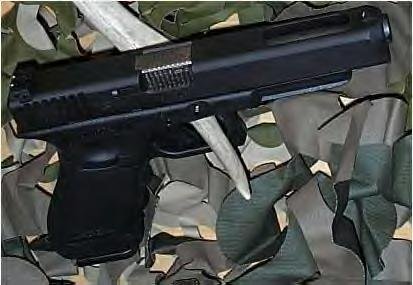 GLOCK with Jeweled Barrel.
Click on the image for more pics!
Get Customized!
---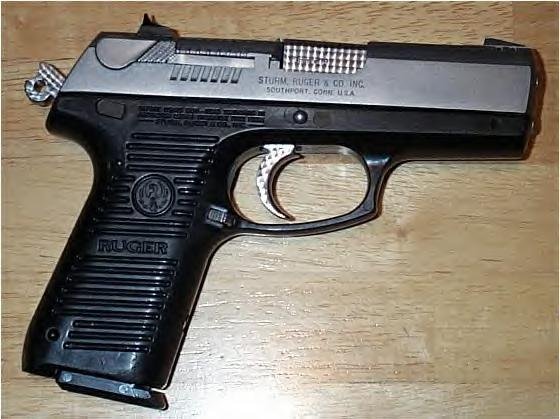 Ruger P-Series Pistol
Click on the image for MORE Jeweled Ruger pics!
This Ruger shows a jeweled Barrel, Hammer, and Trigger. Remember, we jewel all sides of your barrel, and your entire hammer. Besides the stunning visual effect, our jeweling helps gun parts hold lubrication, for less friction between parts and smoother action.
---
Smith & Wesson
Click on the image for more detailed pictures
---
Custom Jewel Shop -- Precision Engine Turning by Moskalick